A country rooted in the Persian Gild and brimming with serene locations, Bahrain has all the attributes to be a top tourist destination in the region. Popularly known as the island nation of 51 natural islands and 33 artificial islands, this is a land that ensures your holidays are never dull. In fact, there are many things to do in Bahrain, from adventure activities to scenic tours around the countryside.

So, do you fancy a vacation in this island nation? Here's our take on the top things to try in Bahrain.
1. Visit the Bahrain World Trade Center
The two 50-storey towers that soar over the financial district are a major landmark on the waterfront. Inside, they offer such attractions as a five-star hotel, 160 luxury retail outlets in the MODA Mall, and eating spots ranging from casual cafés to fine restaurants with a range of world cuisines.
2. Bring your family to the Lagoon Park
The wonder of water is even more marked amid the majesty of the desert sands. This oceanside lake is a great place to stroll, sit with a coffee, enjoy a meal or visit the shops and other sights. It's particularly popular with families – many attractions here are aimed at kids. In winter, you'll be drawn outside to enjoy the cool evening breezes and the myriad lights reflecting off the lagoon.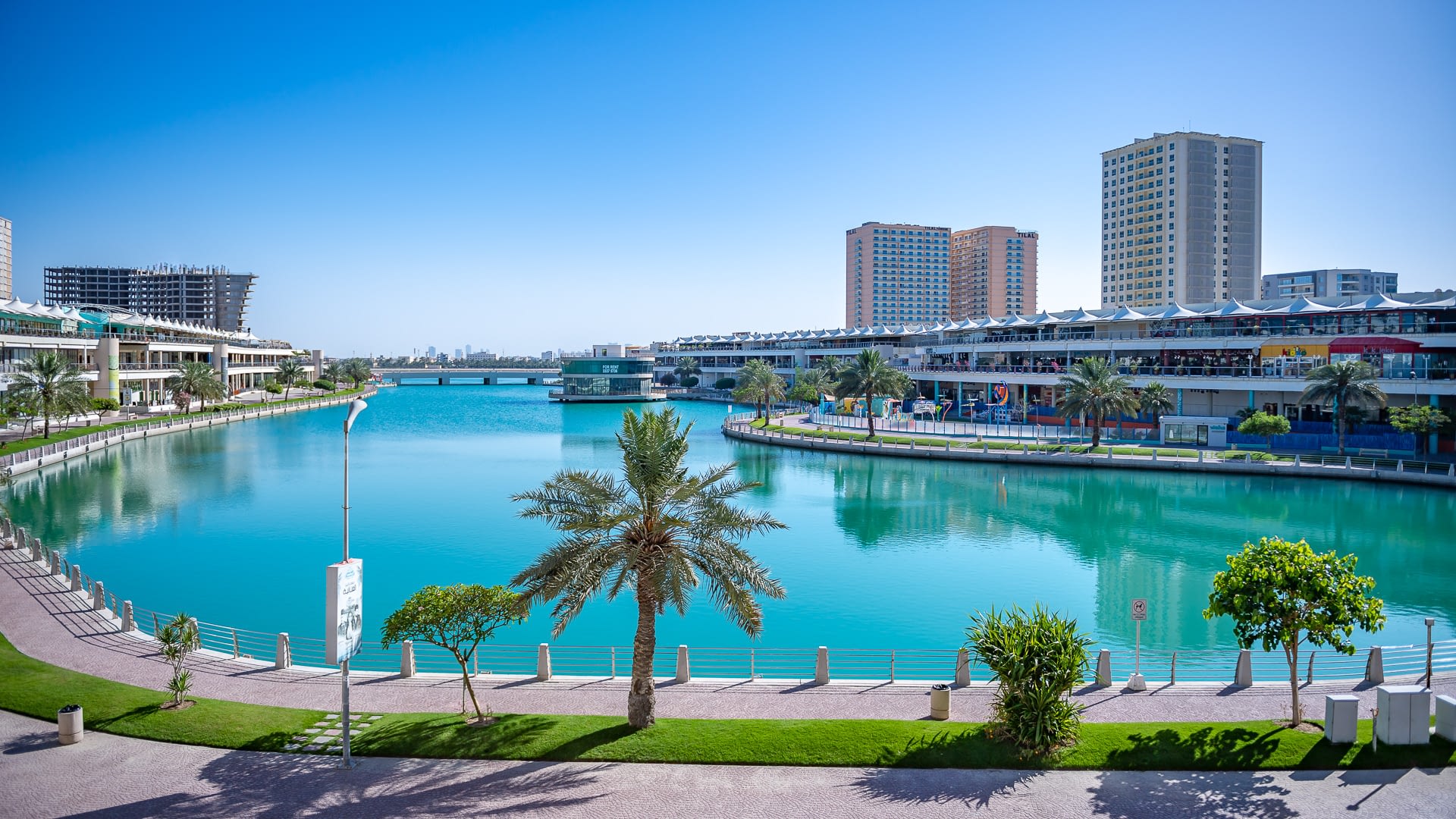 3. Test your skills at the Bahrain International Circuit
You will have seen this magnificent racetrack on the Formula 1 circuit before – even if only on television. If you're in the country a visit is a must-do activity. Tours take you to the Sakhir Tower that offers a 360-degree bird's eye view, the Race Control Tower, BIC Media Centre and the track itself. You can also thrill yourself by driving on the track in anything from a motorbike to a single-seat racing car, or you can even try your hand at off-road 4x4 driving in a Land Rover. 
4. Saddle up for some horse riding
Arabian horses have a beauty and mystique all their own, with a history dating back thousands of years. Legend has it that the Queen of Sheba gave a pure Arab mare to King Solomon to show her love. Why not begin to understand some of the breed's romance for yourself, by riding your horse across the sands of Karbabad Beach as the sun sets over the Gulf? You don't need to be an expert rider, experienced handlers will be there to make sure your trek is a safe one.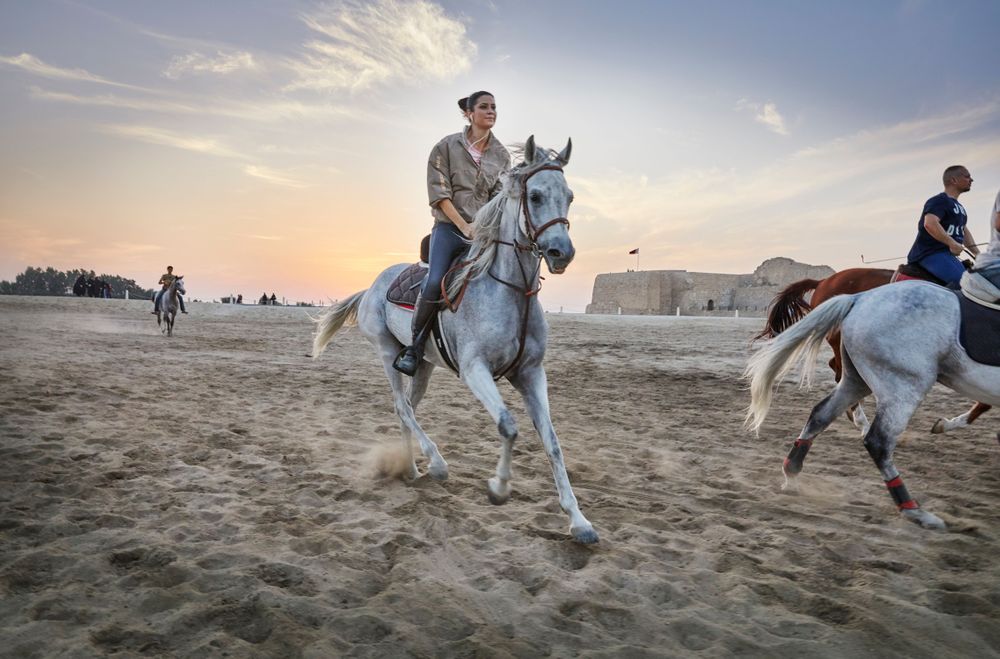 5. Dine at CUT by Wolfgang Puck
Bahrain's dining scene has been getting international attention in recent years, and a good taster for the experience is Wolfgang Puck's flagship restaurant on the waterfront in Manama. The view outside is matched by the sleek inside of this American-style steakhouse, equally famous for its seafood as its prime beef. It's recognised as one of the world's best restaurants, so you might want to make reservation before you even leave home.
6. Go diving for pearls
Bahrain's pearls are recognised as being among the very best in the world, and the industry here once employed almost half the male population. No wonder diving for them was off-limits to visitors for decades. However, scuba divers can now take to the clear blue waters offshore to collect up to 60 oysters at once, keeping any pearls you may find once they are opened.
7. Get a thrill on the Jetovator
Bahrain is a paradise for water sports and strapping in to the Jetovator – a kind of flying water-propelled bike – is one of the most unique thrills you can have anywhere in the world. Flying 40ft in the air on a jet of water, doing acrobatics if you feel up to it or just taking in the view, this is a thrill of a lifetime.
8. Shop ay Al Jasra Village
Bahrain offers many modern shopping malls, as well as the famous Gold Souk in Manama of course. As well as these more sparkling treasures, traditional Bahraini handicrafts remain a must-buy. At Al Jasra Village you can watch age-old crafts taking place such as basket weaving, carpentry and pottery, and buy the finished products. Grab a selfie beside the giant amphora that marks a pot-making history here dating back more than 4,000 years.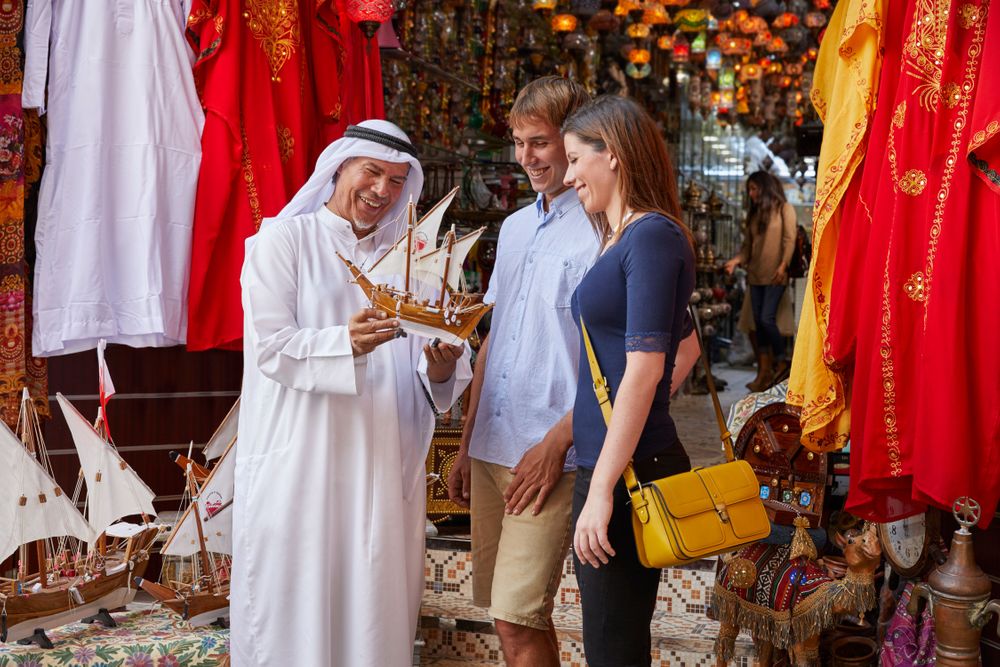 9. Tour the Ahmed Al Fateh Grand Mosque
Named after the founder of Bahrain, this mosque was built with imported Italian marble, Austrian glass and Indian teak. It's one of the largest mosques in the world, with a library holding many historic volumes. Visitors are made to feel very welcome and knowledgeable guides (who speak English, Hindi and many other languages) are on hand will answer any questions you have about the building or Islam during the regular free guided tours. 
10. Get a taste of history at Beit Sheikh Isa Bin Ali Al Khalifa
Muharraq Island is full of historic houses, including the spectacular Beit Sheikh Isa Bin Ali Al Khalifa. Built around 1800, it is probably the oldest house in Bahrain and was once the ruler's residence and the centre of government. Now open to the public, the elegant two-storey building is also home to the Ethnographic Museum that takes up a whole city block. Its thick mud walls, shaded courtyards and wind-tower show how the residents of Bahrain adapted to the hot climate before air-conditioning.