Iraq has a long and storied history and was home to some of the planet's earliest civilisations. However, the country has been in chaos since the United States-led invasion in 2003 and the subsequent fall of Saddam Hussein. Post invasion governments have struggled to maintain peace, and the country has seen intense sectarian violence and a resultant weak economy, in spite of the country's huge crude oil reserves. In 2014 the Islamic State group took control of large parts of the country, fuelling further violence, though it was eventually driven out by a government offensive in 2017. Even so, there continues to be a risk of terrorism, kidnapping and civil unrest.
The security situation in Kurdistan is very different from the rest of Iraq, and although Islamic State has been active in neighbouring areas, it did not succeed in infiltrating Kurdistan. However, unresolved political tensions caused by the independence referendum of 2017, and the Iraqi government's unwillingness to recognise the result, mean the Kurdish region is vulnerable to regional instability, so it always pays to monitor the situation on the ground.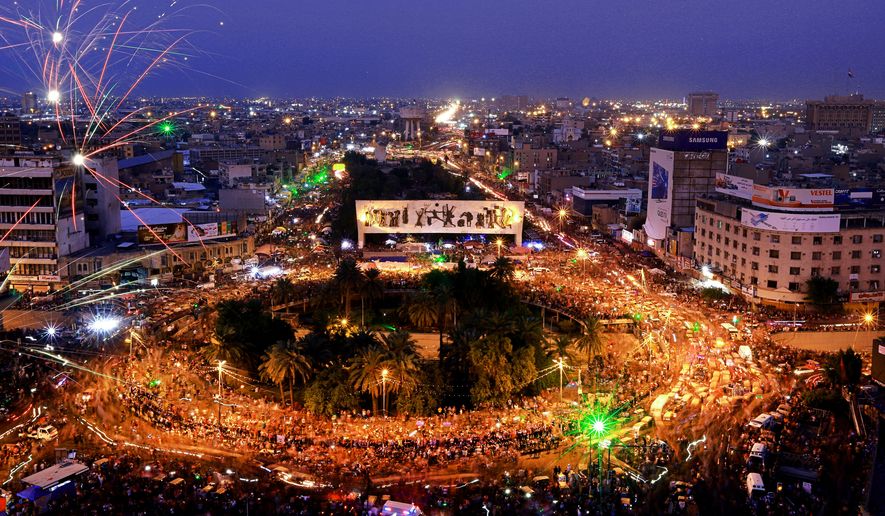 What do our tour operators say?
Two of our UK based holiday companies run small group tours to Iraqi Kurdistan. They work in tandem with travel experts on the ground who are deeply involved in and knowledgeable about the region. None of our operators go to the rest of Iraq as they consider that it is not currently safe enough to visit.
JIm O'Brien from our expert supplier Native Eye:
"The first thing to note is that Kurdistan – although technically part of Iraq – is a very different proposition. It hasn't suffered from the same problems that the rest of Iraq has experienced, and has its own government and military, as a semi-autonomous state. Security here is a world away from Iraq proper, and although Islamic State had been operating in nearby areas, it never made inroads into Kurdistan even during the height of the problems. We keep very up to date with what's happening here and our local team in Kurdistan is extremely well connected with local security elements, to keep abreast of developments and ensure that we can run trips safely."
Aled Evans, from our supplier Undiscovered destinations:
"Iraqi Kurdistan is certainly a safer prospect to travel in than the rest of the country, although the FCO does still advise against all but essential travel. The region is stable and security forces very efficient. It is not a destination for everyone but those who do visit always come back with a smile and great memories."
What does the FCO say?
Western governments continue to advise against all but essential travel to parts of Iraqi Kurdistan and southern Iraq, and against all travel to the rest of the country. The UK Foreign and Commonwealth Office advice is no different. According to them, threats include a high risk of terrorist attack and kidnapping. They also warn that coalition forces, including those from the UK, are still carrying out targeted airstrikes against Islamic State in northern and western Iraq; and that in areas recently liberated from Islamic State, there could well be unexploded devices and other war remnants. While pointing out that Kurdistan is a safer prospect than the rest of the country, they advise that situation there could deteriorate quickly. 
Iraq Travel Advisory For US Citizens By DEPARTMENT of STATE — BUREAU of CONSULAR AFFAIRS:
Do not travel to Iraq due to COVID-19, terrorism, kidnapping, armed conflict, and Mission Iraq's limited capacity to provide support to U.S. citizens.
Read the Department of State's COVID-19 page before you plan any international travel.
The Centers for Disease Control and Prevention (CDC) has issued a Level 3 Travel Health Notice for Iraq due to COVID-19. 
Travelers to Iraq may experience border closures, airport closures, travel prohibitions, stay at home orders, business closures, and other emergency conditions within Iraq due to COVID-19. Visit the Embassy's COVID-19 page for more information on COVID-19 in Iraq.
U.S. citizens in Iraq are at high risk for violence and kidnapping. Numerous terrorist and insurgent groups are active in Iraq and regularly attack both Iraqi security forces and civilians. Anti-U.S. sectarian militias threaten U.S. citizens and Western companies throughout Iraq. Attacks by improvised explosive devices (IEDs) occur in many areas of the country, including Baghdad.
On March 25, 2020, the Department of State ordered the departure of designated U.S. government employees from the U.S. Embassy in Baghdad, the Baghdad Diplomatic support Center, and the U.S. Consulate General in Erbil due to security conditions and restricted travel options as a result of the COVID-19 pandemic. On December 31, 2019, the Embassy suspended public consular services, until further notice, as a result of damage done by Iranian-backed terrorist attacks on the Embassy compound. U.S. Consulate General Erbil remains open and continues to provide consular services. On October 18, 2018, the Department of State ordered the suspension of operations at the U.S. Consulate General in Basrah. That institution has not reopened. Due to security concerns, U.S. Embassy personnel in Baghdad have been instructed not to use Baghdad International Airport.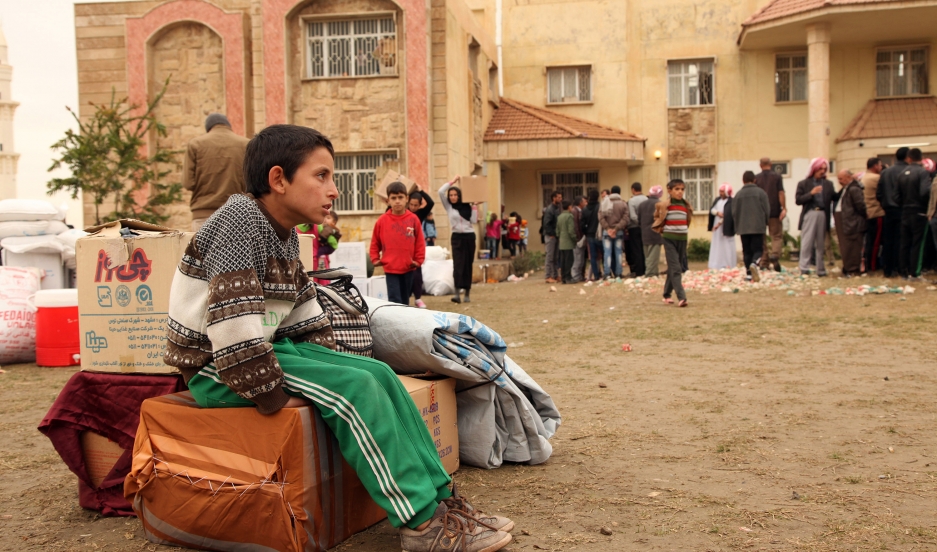 U.S. citizens should not travel through Iraq to Syria to engage in armed conflict, where they would face extreme personal risks (kidnapping, injury, or death) and legal risks (arrest, fines, and expulsion). The Kurdistan Regional Government stated that it will impose prison sentences of up to ten years on individuals who illegally cross the border. Additionally, fighting on behalf of, or supporting designated terrorist organizations, is a crime that can result in penalties, including prison time and large fines in the United States.
Due to risks to civil aviation operating within or in the vicinity of Iraq, the Federal Aviation Administration (FAA) has issued a Notice to Airmen (NOTAM) and/or a Special Federal Aviation Regulation (SFAR). For more information, U.S. citizens should consult the Federal Aviation Administration's Prohibitions, Restrictions and Notices.
Read the country information page.
If you decide to travel to Iraq:
See the U.S. Embassy's web page  regarding COVID-19.
Visit the CDC's webpage on Travel and COVID-19.
Visit our website for Travel to High-Risk Areas.
Draft a will and designate appropriate insurance beneficiaries and/or power of attorney.
Discuss a plan with loved ones regarding care/custody of children, pets, property, belongings, non-liquid assets (collections, artwork, etc.), funeral wishes, etc.
Share important documents, login information, and points of contact with loved ones so that they can manage your affairs if you are unable to return as planned to the United States.
Establish your own personal security plan in coordination with your employer or host organization, or consider consulting with a professional security organization.
Enroll in the Smart Traveler Enrollment Program (STEP) to receive alerts and make it easier to locate you in an emergency.
Review the Crime and Safety Reports for Iraq.
U.S. citizens who travel abroad should always have a contingency plan for emergency situations. Review the Traveler's Checklist.