Kuwait City is the national capital of Kuwait country. It is the political, economical and cultural center of the country as well. Tourism in Kuwait largely comes from other GCC countries owing to easy visa and transport convenience. Though, tourists from Europe, Asia and Americas can also be frequently seen here. You will see that the best places to visit in Kuwait are quite similar to those in other advanced GCC cities like Dubai, Beirut, Doha and Abu Dhabi. You will find great similarities in the types of Kuwait tourist attractions and those found in these cities. Kuwait attractions are a little short on historical marvels as you would find in European cities. But, that does not mean that the region lacks rich history. There are several archaeological sites, historical buildings and interesting museums to explore during Kuwait sightseeing. But, the city is primarily associated with modern marvels of architecture such as the Kuwait towers. These are among top Kuwait tourist places. These modern structures are most well known landmarks of the city as well as the nation.
Some of the major Kuwait points of interest include Mirror House, Scientific Center, Maritime Museum, National Museum, Grand Mosque, Palaces, Malls and Beaches. You can check out complete list of places to go in Kuwait in the section below. Though most people limit their cultural exploration of Kuwait travel to desert safari, there are other more important spots where you can best experience the local culture. You should venture into local markets, city's cultural centers and museums to learn and engage with Kuwait's tradition, history and culture. Many of Kuwait City points of interest are focused on the modern era, so you would want to explore the hidden gems to fully appreciate the experience of being in this region.
Things to do in Kuwait
Tareq Rajab Museum
Housed in the basement of a huge villa, this beautiful ethnographic museum shouldn't be missed. You can find inlaid musical instruments suspended in glass cabinets, Omani silver, and Saudi gold jewelry, headdresses in the humble prayer cap into the Mongol helmet, outfits worn by princesses and goat herders, necklaces for dwelling goddesses from Nepal, Jaipur enamel and Bahraini pearls. Despite these beautifully presented bits, it is the Arabic manuscripts from the Calligraphy Museum that give the collection its own global significance.
Mirror House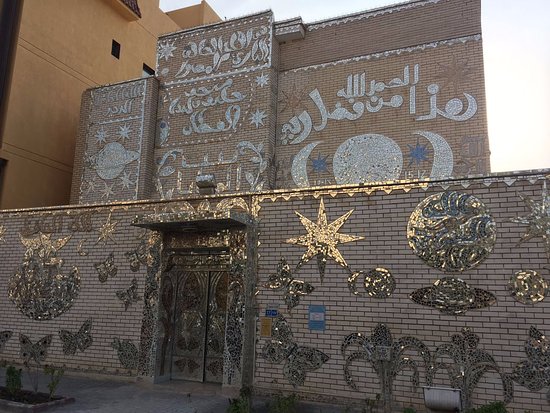 To get a brightly bizarre art-in-action adventure, see this residential home covered with mirror mosaics. It is the creation of eccentric Italian-Kuwaiti artist Lidia Al Qattan, that entertains with her tales and explanations of every room, such as a mirror-clad toilet and cosmos-themed room. Work on the home began in 1966 and has been completed in 2006, necessitating some 70 tonnes of mirror.
Souq Mubarakiya
When the center of commerce prior to the country found petroleum, Kuwait City's older souq has kept its own sprawling, bustling glory. The historic centre of the marketplace was added to, with modern buildings and sub-markets of types. Wandering about is a great sensory experience, together with colourful stalls and atmosphere permeated with rich spices. Shoppers haggle over everything from dates and olives to ox tails.
Grand Mosque
The biggest of the town's 800 mosques, opened in 1986, entirely endured the Iraqi invasion. It price KD14 million (US$46 million) to assemble, with extravagant attributes like a hands tree-lined courtyard, stained glass from France and Italian marble detailing, also mosaics out of Morocco, chandeliers from Germany, teak timber in India and a striking gold-plated central duplex. Tours are offered by knowledgeable employees and pay for Kuwaiti civilization and a glimpse of the emir's personal room. Girls must use an abaya (full-length robe-like apparel ) and a headscarf (both supplied).
Scientific Center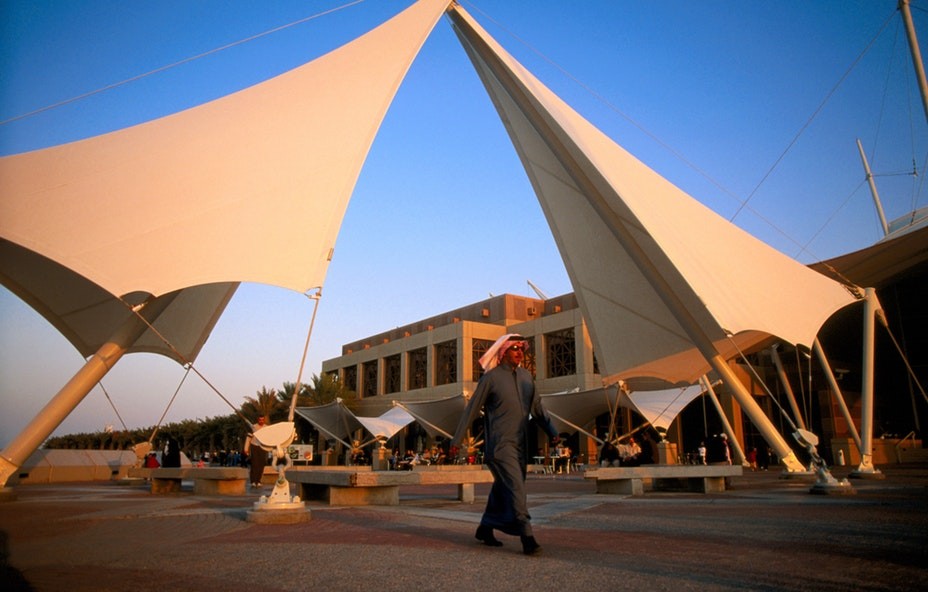 Among the biggest aquariums in the Middle East is placed within this sail-shaped construction. The giant spider crabs (3.8m leg ), fluorescent jellyfish and floor-to-ceiling shark and ray tanks are particularly cool. In the interactive Discovery Place, children can do science experiments, create sand dunes or roll up a sheet of street. An IMAX theater shows 45-minute 3D educational videos about the natural world.
Dar Al Athar Al Islamiyya
This cultural centre contains magnificent galleries that contain a number of the highlights of this world Al Sabah Collection, a part of that has been at the National Museum prior to the invasion. With educational tags in English and Arabic, videos together with experts describing the bits and a few delightful sculptures and historical finds of fantastic antiquity from throughout the area, it is all the National Museum can beon a lesser scale.
Kuwait Towers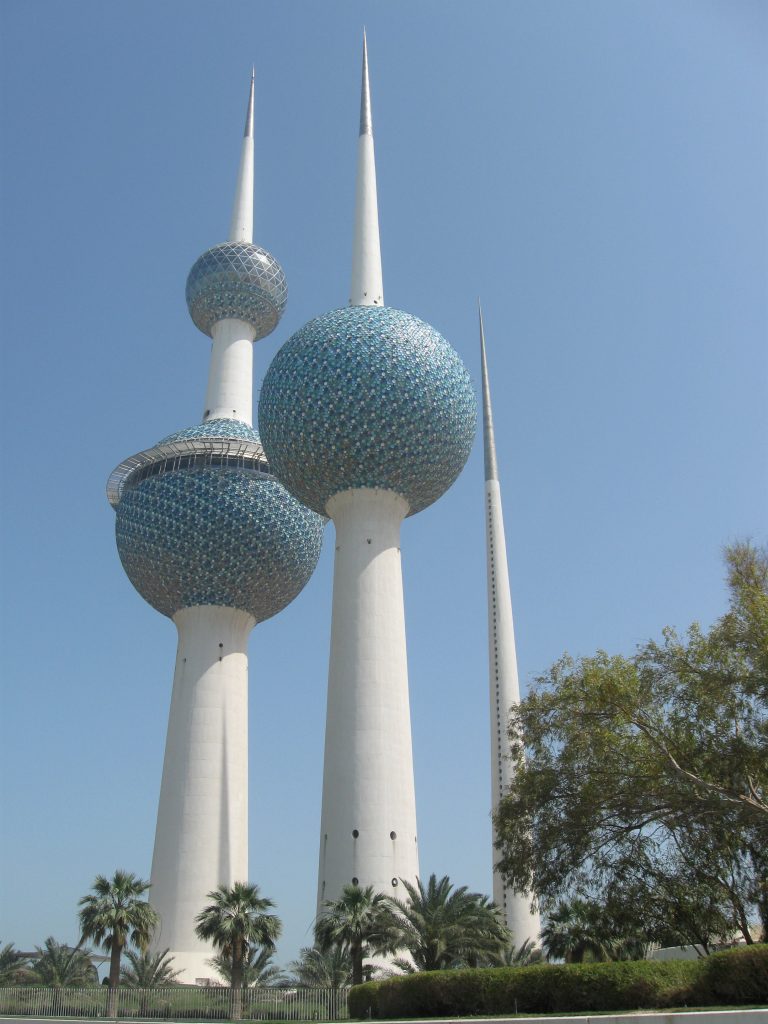 The Kuwait Towers, with their identifying blue-green'sequins', would be the immediately recognisable symbols of the country. Produced with a Swedish architectural business, they started in 1979. The biggest of the 3 climbs to a height of 187m. Guests may go to a gift shop, watching a platform and a global buffet restaurant. The typical ticket cost includes entry into the 360-degree screening deck in 120m. The entrance fee is waived if you eat in the restaurant, providing opinions at 82m.
Al Qurain Martyrs' Museum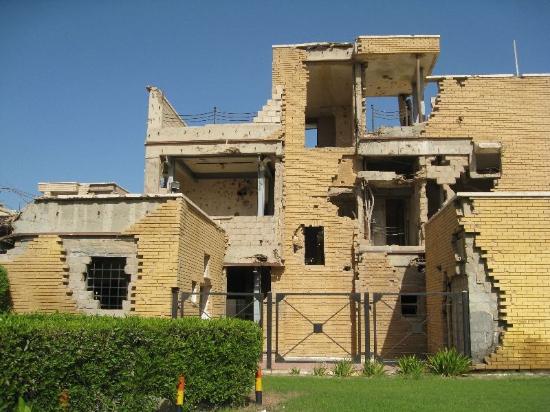 From the residential suburb of the Qurain, this superb little museum is a sobering memorial into some mobile of young Kuwaitis who strove to withstand Iraqi arrest in February 1991. The home, still in its own post-attack state (completely supported with beams) gets got the bullet holes and signs of destruction brought on by grenades and a tank. Signs reveal were the Kuwaitis fought and concealed throughout the siege. An exhibition shows that the weapons used at the conflict, such as Kalashnikovs, tanks, and shotguns.
Al Shaheed Park
It's easy to spend an entire day at Kuwait's biggest urban park, which includes walking and jogging paths covering over 2km. The green area includes botanical gardens, a lake and palm trees galore, also restaurants and two museums (the Habitat and Memorial Museums). Just outside the primary playground is a cycle trail and designated'resting place' for migrating birds. Entirely lit at nighttime, the park is a wonderful outdoor area to research of a day during the warmer months.
Tareq Rajab Museum of Islamic Art
A couple of blocks south of the Tareq Rajab Museum, this sister appeal can be housed in a villa. It's a seriously impressive and beautifully presented range of calligraphy. Typography from various Qurans, gathered from all around the Arab world, span two floors and comprise ancient scripts up into the modern day. An instructional video explains the ways of writing.
Al Hashemi Marine Museum
Maritime fanatics will appreciate this interesting museum with its remarkable group of big, scale-model dhows (traditional freight ships ), sailing gear and planks detailing the history of seafaring in the region. Al Hashemi II, the enormous wooden dhow adjacent to the museum, would be the greatest handmade wooden vessel in the world, measuring a world-record-breaking 80.4m long and 18.7m wide and weighing an estimated 2500 tonnes. The museum includes a 2002 Guinness Book of Records certification to prove it.
Maritime Museum
The entry to the museum is difficult to overlook, with its three glorious dhows (traditional freight ships ) dry docked opposite Kuwait Bay. The area provides insight to the seafaring legacy of Kuwait, which utilized dhows and boons to draw water from the Shatt Al Arab waterway near Basra into the bone-dry town, which makes a clear profit from the thirsty inhabitants. Photographs within the memorial reveal the transfer of water out of boon to house before desalination plants brought water into family taps.
Dickson House Cultural Centre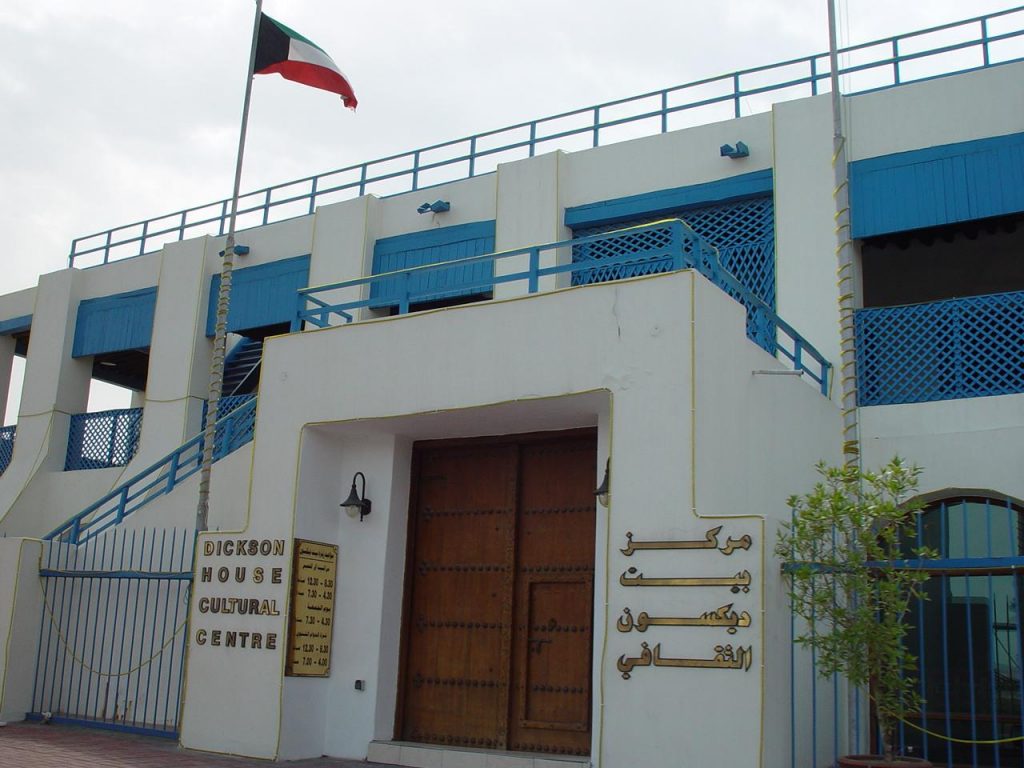 A small white building with blue trimming, Beit Dickson was the house of former British political representative Colonel Harold Dickson and his wife, Violet, whose love of and contribution to Kuwait are recorded in the many archives within the home. Highlights include a set of photos taken during Kuwait's British protectorate age, a replica memorial of the Dicksons' living quarters along with a record of Kuwaiti-British relations which goes from the 19th century into the 1960s when Kuwait became independent.
Historical, Vintage & Classic Cars Museum
Gearheads will not believe their eyes drifting into this display of absolutely polished mint-condition classic automobiles covering over a century of history. View two 1950s Chrysler Imperial versions, one utilized by former US president Eisenhower and the other by Queen Elizabeth. There is also an Aston Martin DB5, which the memorial claims was used in the James Bond movie Goldfinger despite global reports suggesting the initial vehicle remains missing after being stolen from a Florida airport hangar at 1997.
Fish Market
This massive market hall has rows of stalls selling all manner of morsels in the sea. Vendors tout their capture of the day, which might consist of anything from heaps of sardines into 2m-long groupers to buckets of huge prawns. It is a brilliant place that provides a superb insight into life. There is a fruit and veg section in the front of the building. Find it involving the Dhow Harbour, in which the capture of the day comes from, and Sharq Marina mall.
Corniche
Comprising over 10km of winding trails, beaches and parks on Arabian Gulf St (occasionally known locally as Gulf Rd), the corniche is indicated at its southern end by the Scientific Center and in its northernmost point by Kuwait Towers. Stop off at any one of the numerous beaches, restaurants or coffee shops to watch a desert sunset or, on warm summer evenings, enjoy being a part of this throng of people flocking to the sea to capture the breeze.
Marina Beach
Popular beach with fantastic views of the town's skyline. Kiosks serve ice cream and beverages, and there is generally an great bouncy playground for children around the sand, also bicycle hire, a skate park and restaurants opposite the shore. Routine swimsuits are good for ladies.
Marina Crescent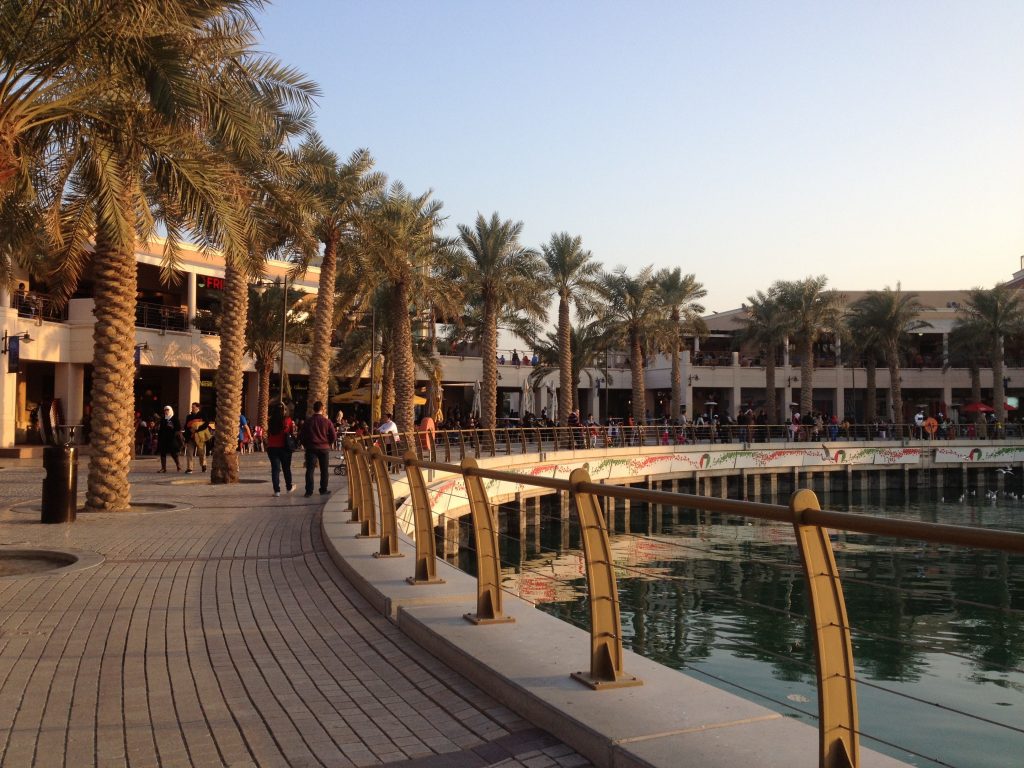 Attached to Marina Theater , this nice palm tree-lined outdoor promenade loops round Kuwait Bay and contains a variety of restaurants and coffee shops. It is popular in the day and at weekends.
Contemporary Art Platform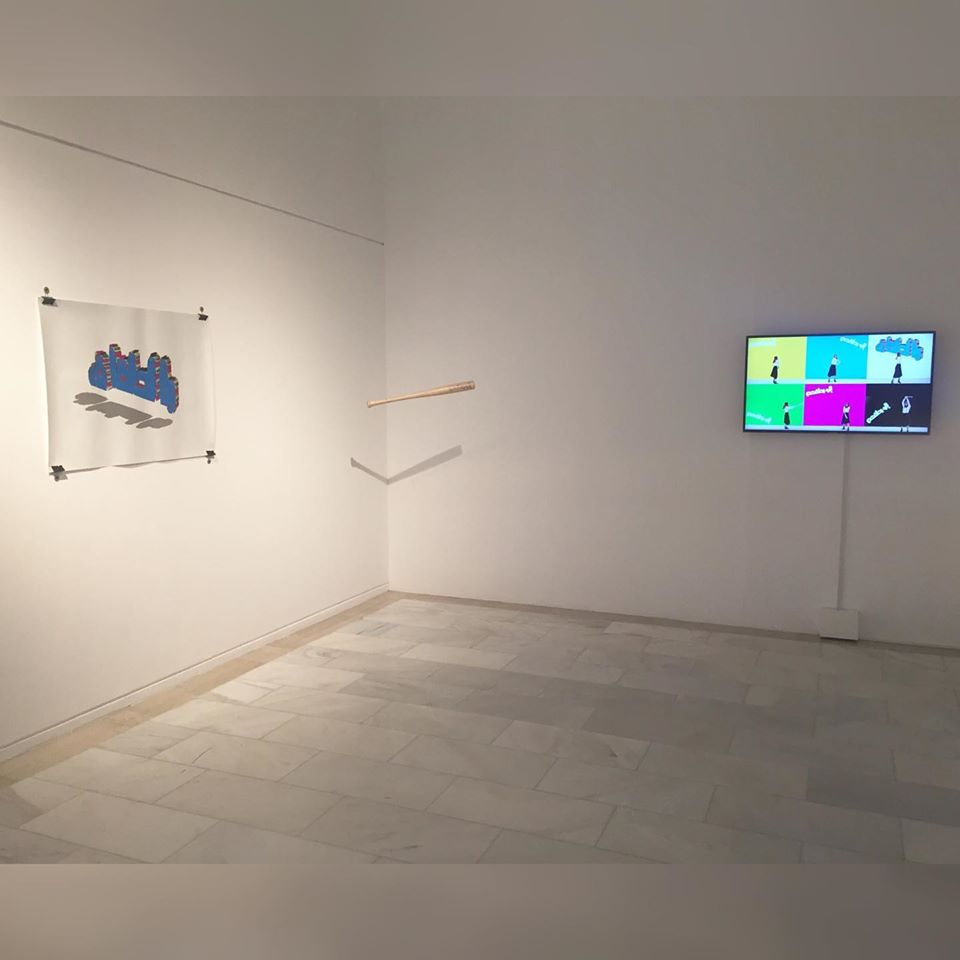 A massive modern area hosting a permanent collection and regular exhibitions including Kuwaiti musicians, and occasional foreign titles, discussions and panel discussions. Locally regarded among the finest galleries in Kuwait.
Kuwait National Museum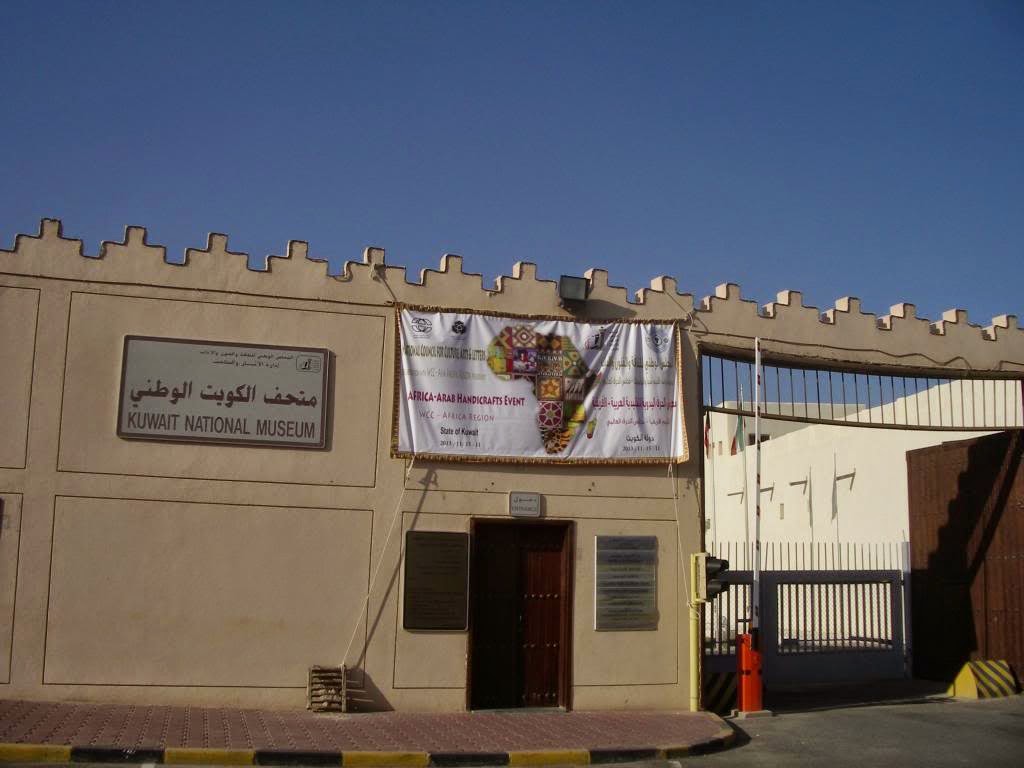 It had been the pride of Kuwait and included among the main collections of Islamic art in the world prior to the 1990 Iraqi invasion. Regrettably, the National Museum remains a shadow of its former self and reconstruction functions are still nowhere close to completion. Just two chambers comprising a couple of archaeological finds are open. One of the things are historical coins, closets, a comprehensive Bedouin tent plus a 17th-century baseball game, plus historical Qurans plus a full-sized styled door.
Arab Fund Building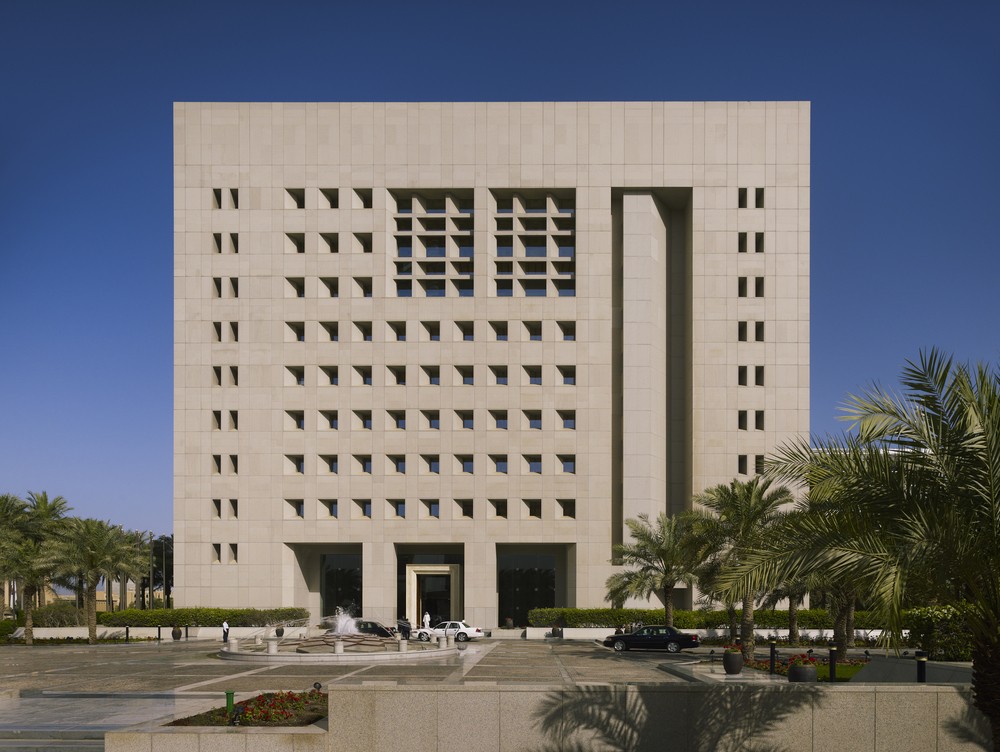 Though not only available to the casual caller, the remarkable Arab Fund Building, using a bunch of highly lovely rooms, is well worth the problem of gaining entry. Call to ask a consultation and explain that you would like to observe the building's inside, and you will be given a guided tour by one of these workers.
Heritage Museum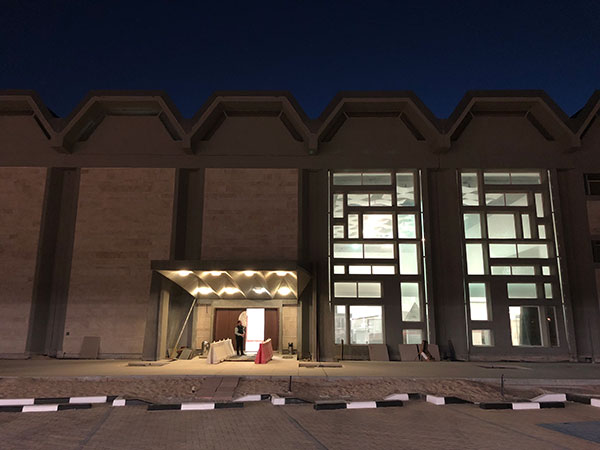 Forming a part of the National Museum complicated, this set of dark corridors is constructed like pre-oil Kuwaiti roads, with screens filled with antiques, and full-sized models representing all the various buyers and traders all of this time — ironmongers, tailors, boat builders, and a good deal of men at total national apparel. A number of these lightboxes have been broken and a few displays feel failed, but traffic will find a fantastic insight into the past and revel in the atmospheric (and somewhat creepy) passages.
Liberation Tower
Not to be mistaken with all the identifying Kuwait Towers, the most striking Liberation Tower, using its UFO-like saucer, is your second-tallest tower in Kuwait. In a height of 372m, it's now one of the world's 50 greatest buildings. Launched prior to the Iraqi invasion, the tower took its name as it was finished in 1993. Regrettably, the viewing stage hasn't been open to people for many years, which means you're going to need to appreciate it from floor level.
Dhow Harbour
Adjacent to Kuwait Bay, reverse the Dickson House Cultural Centre, it is possible to view heaps of traditional dhows (cargo ships ), many still usable and captained by local artisans who bring their citizenship into the next-door Fish Industry each day to trade. It is a nice reminder of Kuwait's pre-oil-boom days.
Green Island
Locate this artificial island constructed from the'80s just off the Corniche. It is 785,000 sq yards with greenery along with a seldom-used amphitheater. Visitors are welcome to have barbecues here and may hire bikes (out of KD2). Regrettably, the place was neglected in the past several decades, but there have been rumours that it might be refurbished.
National Assembly Building
The official chair of Kuwait's parliament using its own distinctive canopy — designed to evoke the picture of Bedouin tents — has been the brainchild by Jørn Utzon, the Danish architect supporting the Sydney Opera House. Completed in 1982, the magnificent white building isn't available to the general public, but it is well worth a look from the exterior.
Al Bahhar Entertainment Historical Village
With conventional wind-tower architecture, this beachside subject of craft workshops and souvenir stores is a wonderful place to stroll in the day. There are walking trails, fountains and places to acquire traditional mint tea and hear the clack of bone board as locals play backgammon.
Modern Art Museum
This appealing traditional-style building hosts numerous exhibitions of modern Arab and global art all over the world. Esteemed Kuwaiti artists such as Essa Sagr, Sami Mohammed, Thuraya Al Baqsami and Khazal Al Gaffas have bits.
Al Shamiya Gate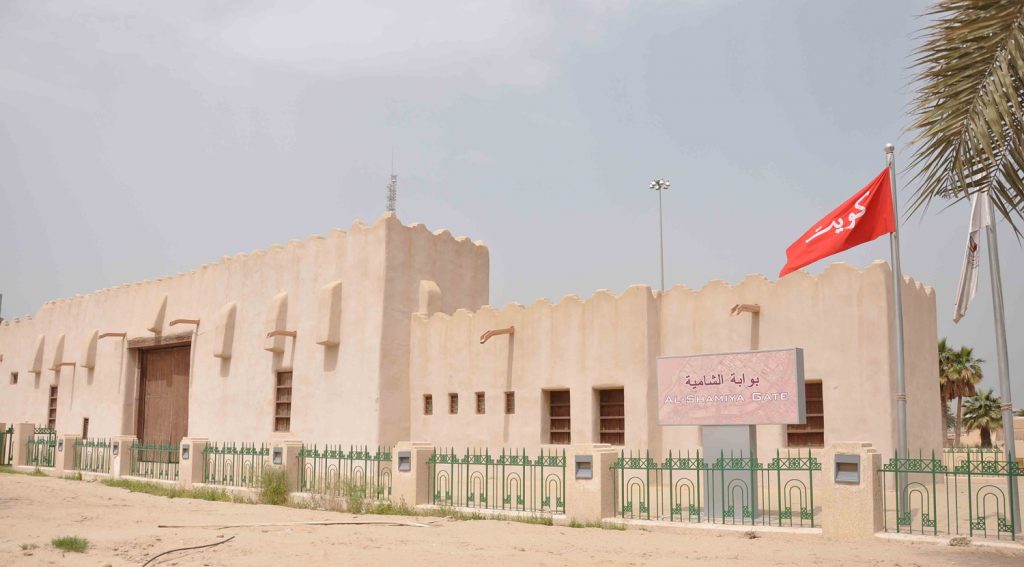 When Kuwait City was shielded by a wall, gates like this one enabled people to enter and depart while the wall protected the town from attack. About a century , this is among the larger refurbished and remaining gates in town, complete with stairs, windows and hatches, which might have been guarded to stop intruders.
Sief Palace
Here is the official chair of the emir's court. The L-shaped Sief Palace which faces that the roundabout is the first arrangement, dating from the early 20th century, although the brand new and ponderously opulent palace, complete with lake, helipad, and pier for people' yachts, has been completed around the beginning of 2000. The palace isn't open to the general public, but it is a notable milestone. Photography is illegal.